- Cloud Valley Music website -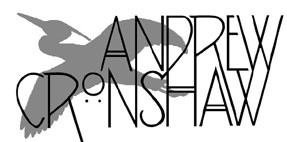 - Andrew Cronshaw website -
- Andrew Cronshaw MySpace -


- Back to Reviews Introduction page -

---
Written in fRoots issue 216, 2001

MARI BOINE, INNA ZHELANNAYA, SERGEY STAROSTIN
Winter In Moscow
Jaro 4235-2 (2000)

Reprehensibly it's not made clear, but this is a reissue, with one track difference, of the fine 1992 BMG Ariola Norway album Møte I Moskva, featuring three songs in which Boine and band collaborate with Zhelannaya, Starostin, now of deserved Farlanders repute, their band Allians et al., plus one Boine number recorded in Oslo, three from Allians and one from Andrej Misin.

© 2001 Andrew Cronshaw

The above is the short review that I sent to fRoots and was published, but I'd also written a longer review which I didn't send. Since it's more informative, here it is:
The booklet notes don't say so, but this is a re-release, with one different track, of an album that came out on BMG Ariola Norway in 1992 called Møte I Moskva. Be that as it may, now, particularly as the old Mari Boine band is no longer together and Russians Inna Zhelennaya and Sergey Starostin and their current band Farlanders have gained some deserved reputation on the world music scene, it's a well-timed reissue that stands up well as a new release.
On a trip to Moscow in 1990 Norwegian radio producer Sigbjørn Nedland had come across Inna Zhelannaya and the band she sang with then, Allians. Excited by the way they were combining rock and roots to make a Russian music far different from the Western-cloning that was going on in much of the Russian rock scene, he had the idea of getting them together with Mari Boine and her band, and in 1992 they met and spent a week in Moscow recording
Actually only the first three tracks, recorded for Nedland's NRK radio programme, feature musicians from both countries: a song of Mari Boine's, which involves members of Allians plus Starostin's voice and cowhorn, and a Russian female choir, a song by Andrej Misin and an improvisation in the studio corridor, both the latter involving all the vocalists. It's not made clear whether the remaining five were specially recorded for the project or are taken from other sessions, but there's one Oslo-recorded Boine band number, using lyrics by Native American Dianne Meilli, partly in English, plus three Moscow-recorded items from Allians with either Zhelannaya or Starostin, and one from singer-keyboardist Andrej Misin.

© 2001 Andrew Cronshaw


You're welcome to quote from reviews on this site, but please credit the writer and fRoots.
Links:
fRoots - The feature and review-packed UK-based monthly world roots music magazine in which these reviews were published, and by whose permission they're reproduced here.
It's not practical to give, and keep up to date, current contact details and sales sources for all the artists and labels in these reviews, but try Googling for them, and where possible buy direct from the artists.
CDRoots.com in the USA, run by Cliff Furnald, is a reliable and independent online retail source, with reviews, of many of the CDs in these reviews; it's connected to his excellent online magazine Rootsworld.com

For more reviews click on the regions below

NORDIC BALTIC IBERIA (& islands)
CENTRAL & EASTERN EUROPE, & CAUCASUS
OTHER EUROPEAN AMERICAS OTHER, AND WORLD IN GENERAL

- Back to Reviews Introduction page -