- Cloud Valley Music website -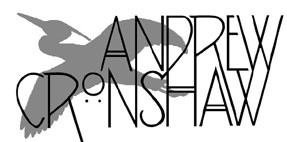 - Andrew Cronshaw website -
- Andrew Cronshaw MySpace -


- Back to Reviews Introduction page -

---
Written in fRoots issue 306, 2008

OLLE GÄLLMO
Med Pipan I Säcken
Tongång AWCD-61 (2008)

This is the first album devoted entirely to Swedish bagpipe since Säckpipa by Frifot's Per Gudmundson on Giga records, back in 1983 in the early stages of the rediscovery and revival of an instrument which had disappeared from use and almost from memory in Sweden. Since then there hasn't exactly been a boom, but now there are several makers in Sweden and abroad supplying quite a few players, the pipes have become a feature of bands including Anders Norudde's wild squealing in Hedningarna, and there has been a considerable amount of research and development on construction and reed-making.
Olle Gällmo is a leading proponent and exponent, playing both mouth-blown and bellows-blown pipes; the latter allow him to sing while playing the pipes, which as he points out isn't much more difficult than singing while playing a guitar or piano. Many of the tunes he plays come from songs anyway; the majority of fiddle tunes don't fit on the pipes because the pipe chanter has a normal compass of only an octave (though there are tricks to get the occasional overblown note) and its tone is continuous. The Swedish pipes' chanter has a single-bladed reed, and so gives a quieter, more rounded and less strident tone than the double reed found in the chanter of most other western European pipes.
A skilled piper and pleasant-voiced singer, Gällmo has pulled together an interesting set of material - ballads including one about George and the dragon and other traditional songs, hamburskas, gånglåts, polskas and a march - from a wide range of sources, giving a different perspective on the sounds and forms of Swedish traditional music. He's joined for some tracks by Gunnar Börjesson's 12-string guitar and a couple of other prime movers in the exploration and revival of their country's indigenous instruments: Jan Winter on groddalira (Swedish hurdy-gurdy, which he also played on Gudmundson's record) and hummel (Swedish fretted zither), and bagpiper Stefan Ekedahl.
Gällmo's booklet notes on the material and techniques are admirably clear and down-to-earth, and so is his website, http://olle.gallmo.se, which has a particularly enlightening and detailed section on reed making and tuning.
www.tongang.se


© 2008 Andrew Cronshaw



You're welcome to quote from reviews on this site, but please credit the writer and fRoots.
Links:
fRoots - The feature and review-packed UK-based monthly world roots music magazine in which these reviews were published, and by whose permission they're reproduced here.
It's not practical to give, and keep up to date, current contact details and sales sources for all the artists and labels in these reviews, but try Googling for them, and where possible buy direct from the artists.
CDRoots.com in the USA, run by Cliff Furnald, is a reliable and independent online retail source, with reviews, of many of the CDs in these reviews; it's connected to his excellent online magazine Rootsworld.com

For more reviews click on the regions below

NORDIC BALTIC IBERIA (& islands)
CENTRAL & EASTERN EUROPE, & CAUCASUS
OTHER EUROPEAN AMERICAS OTHER, AND WORLD IN GENERAL

- Back to Reviews Introduction page -