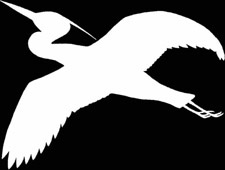 CLOUD VALLEY MUSIC

· Home · Cloud Valley Home · News & Live · Reviews · Andrew Cronshaw · SANS · Contact ·

SANS: SANS Live
Andrew Cronshaw: The Unbroken Surface of Snow
Andrew Cronshaw: Ochre
Andrew Cronshaw: On the Shoulders of the Great Bear

Žegar Živi: Žegar Živi
---
Contact
SANS Live, and the three most recent Cronshaw albums - The Unbroken Surface of Snow, Ochre and On The Shoulders Of The Great Bear - and also the Žegar Živi CD, are available, with amazing speed and efficiency, from this website - see the 'buy' buttons on their pages. They're also available through the usual physical and online retailers (but please come to Cloud Valley for the personal touch!)
The 2010 CD release on Trapeze of the 1982 4th album, The Great Dark Water, is also available from Cloud Valley Music.
And, if you must... the Cloud Valley CDs are also buyable as downloads, via iTunes and other legal sources; but that way you don't get the very nice packaging.
The Andrew Cronshaw albums on the excellent Topic label, and the reissued The Great Dark Water, are also available as downloads from the usual sources, and Topic makes available through its website the full package artwork and notes.


The mail order price direct from Cloud Valley Music of these CDs is Ł11 for buyers in the UK, Ł12 for buyers abroad, including p&p and tax. To buy click the appropriate 'buy' button on the relevant CD's page on this website.
Cloud Valley Music
Phone: +44-20-8521-4649
Fax: +44-20-8521-4649
E-mail: cloudval@aol.com
www.cloudvalley.com
The CDs are distributed in the UK to the major chains and other retailers by
Proper Music Distribution
SANS Live, The Unbroken Surface of Snow, Ochre, On The Shoulders Of The Great Bear and Žegar Živi can be supplied to non-UK distributors and retailers by Cloud Valley Music, or by Proper Music Distribution.

They're available in the USA and available online in the USA and worldwide from cdroots.com, the roots music CD retail site connected with excellent online world music magazine Rootsworld. Click here for a direct link to the Andrew Cronshaw page at cdroots.com, which also has sound samples from some tracks.
Ochre is distributed in Japan by Sambinha.

Andrew Cronshaw and Cloud Valley Music's website is at www.andrewcronshaw.com or www.cloudvalley.com.
Andrew Cronshaw can be emailed here
Andrew Cronshaw on Facebook

SANS on Facebook