SANS is the quartet of multi-instrumentalist Andrew Cronshaw (zither, fujara, ba-wu, marovantele, kantele etc.), the great Finnish singer Sanna Kurki-Suonio, multi-instrumental reeds player Ian Blake, and Tigran Aleksanyan, Armenian master of his country's heart-rendingly voice-like reed pipe, the duduk.

(See their bios on the bio page - click here).


It's an instrumental combination not found in any other band in the world, drawing deeply on their different but remarkably compatible traditions; the ancient Karelian songs that became Finland's Kalevala, the sweeping melodies of Armenia and English folk-song. They combine to make a genuinely new music of extraordinary beauty and fluidity in which each performance is a new creation.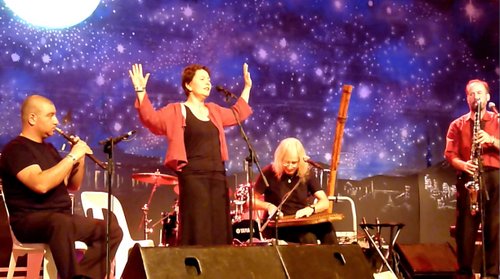 SANS made its first official appearance at a special London showcase, followed by shows in Norway, Croatia and the UK.
(There are couple of live videos below, and more via Cloud Valley's YouTube channel).

During 2013 there were shows in Australia, the UK and Belgium. More to come in 2014 and beyond. Tour schedules are posted below as dates are confirmed. And there's a live CD on the way in early 2014.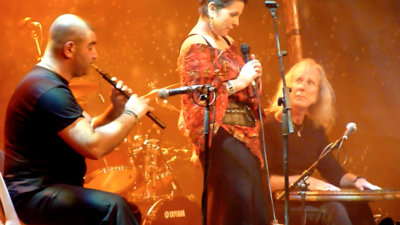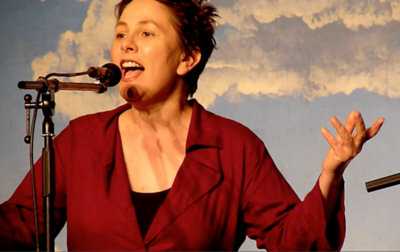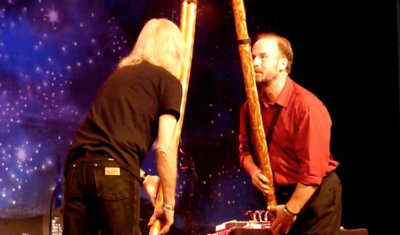 "Ancient, scary Finnish runo songs accompanied by mesmerising nets of sound woven from zither, duduk, bass clarinet, saxophone and fujara. Kurki-Suonio's voice is elemental, summoning mythological beings in a way that has you looking over your shoulder long after the song has ceased."
- Jennifer Gall, Canberra Times, reviewing SANS at the Australian National Folk Festival, Canberra, March 2013

"SANS led us into a dark night of ethereal beauty. In fact it was almost perfect night music - like an evening raga, matching music to time and place and state of mind. Quite, quite beautiful"
- worldmusic.co.uk reviewing SANS at Home Festival, UK, 2012



Here are a couple of videos, from the London debut show and EthnoAmbient festival in Croatia; more links below.

There's more news, conversation, photos and links at SANS's Facebook page, and more videos on Cloud Valley's YouTube channel and elsewhere on YouTube.
There are also some audio and video links in the gig list below.


LIVE DATES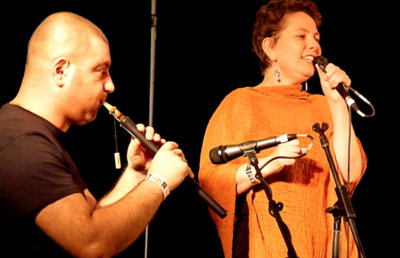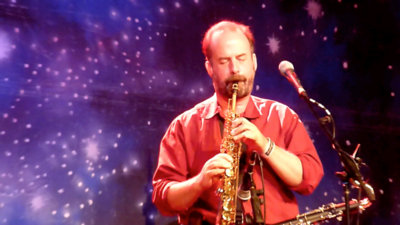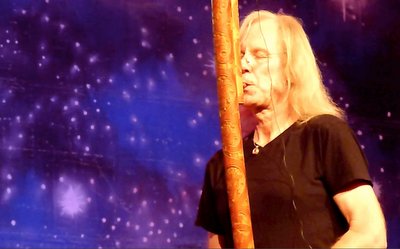 2014

May 11th: The Stables, Wavendon, Bucks, UK
May 13th: Turner Sims, Southampton, Hampshire, UK
May 14th: West End Centre, Aldershot, Hampshire, UK
May 15th: Canada Water Culture Space, London, UK
May 16th: Royal Northern College of Music, Manchester, UK

More 2014 shows, in the UK and elsewhere, will be added as they're confirmed
(including further UK shows in July and October).

2013

March 11th: Canberra 100 "Back to the Island", Aspen Island, Canberra, Australia
(Andrew Cronshaw & Ian Blake)

March 28th-31st: National Folk Festival, Canberra, Australia

"This was utterly haunting and gorgeous. A highlight of this year's Nash. Please come back!"
- Steve Barnes (director of FolkWorld Fairbridge Festival, Western Australia)

July 4th: Liverpool Philharmonic, Liverpool, UK
July 6th: Cheltenham Music Festival, Cheltenham, UK
July 7th: Colchester Arts Centre, Colchester, UK

Dec 11th-19th: tour in Flanders:
Dec 11th: Cultuurcentrum Belgica, Dendermonde, Belgium
Dec 13th: Cultuurcentrum Evergem, Evergem, Belgium
Dec 14th: Cultuurcentrum De Ploter, Ternat, Belgium
Dec 15th: Cultureel Centrum Leopoldsburg, Leopoldsburg, Belgium
Dec 18th: Cultuurcentrum Ter Dilft, Bornem, Belgium
Dec 19th: Cultuurcentrum Zwaneberg, Heist-op-den-Berg, Belgium

Click here for a detailed review of the Evergem show, with photos (in Dutch, but there's always Google Translate)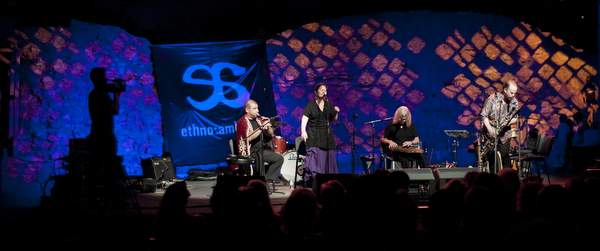 2012
June 23rd: Home Festival, Dartington Hall, nr. Totnes, Devon, UK
(Click here for a detailed review and pics of the show)

July 20th: EthnoAmbient Festival, Solin, nr. Split, Croatia
(Videos from the show: click here and here)

August 4th: Special 'secret' show, Northamptonshire, UK
(Click here for an audio track from this show)

August 5th: Goldmark Art, Uppingham, Rutland, UK

September 15th & 16th: Whispering Woods, Bignor Park, W.Sussex, UK
[Andrew Cronshaw, Tigran Aleksanyan, Ian Blake]

September 26th: Riksscenen, Oslo, Norway

September 27th: Hellviktangen Kulturhus, Nesodden, Norway

November 7th: Rich Mix, London, UK
[Tigran Aleksanyan & Andrew Cronshaw]

December 8th: House concert, Hertfordshire, UK
[Andrew Cronshaw solo]






Photographers: Antonia Kavas, Alex Brattell, Andrew Cronshaw, Ian Anderson, Pekka Suutari